What:

Digital implementation of board game for iPad
Stakeholders:

 Gamewright (publisher), Button Mash Games
Responsibilities:

 Ideation, user flows, design for all screens
Skills:

 Visual design, UX design, UI design
Tools:

 Photoshop, Illustrator, Sketch
As lead designer, I worked with Button Mash Games to port the award-winning board game, 

Forbidden Desert, to iPad. Forbidden Desert is a cooperative game of 2–5 player

s, stranded in a vast desert, and 

their only hope for survival is to quickly excavate the ancient city, find the parts to a legendary flying machine, and rebuild it to escape.
Being a co-op strategy game, Forbidden Desert has a complex set of actions and interactions. We put a lot of time into the overall user experience, from starting a new game to the main gameplay down to the rulebook.
Designing the UI required special care in order to present a lot of information within limited visual space, ensuring that touch targets were large enough and available actions were clearly displayed.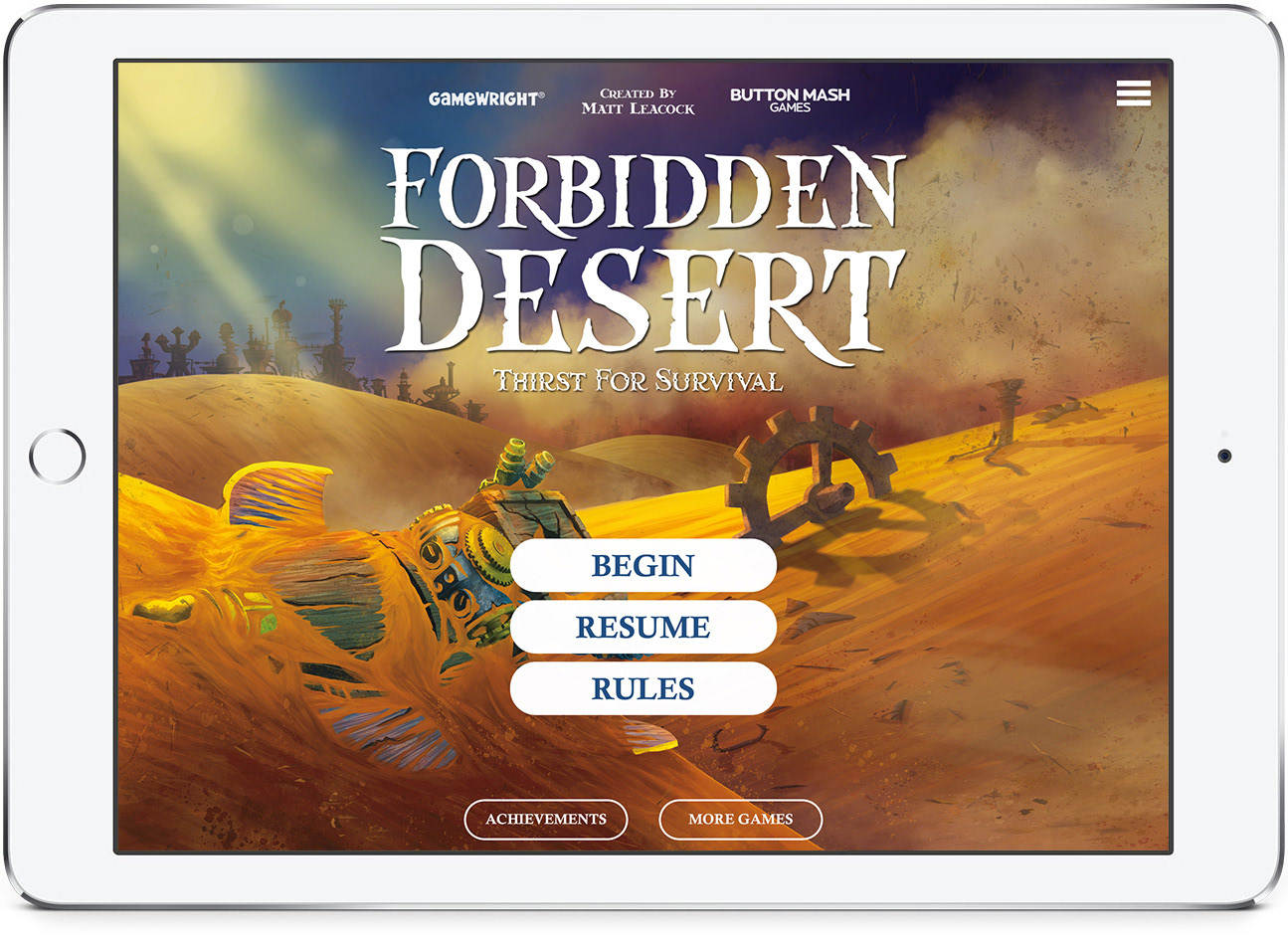 New Game Setup
Starting up a new game is as easy as possible. Simply tap to change the number of players and difficulty level, tap on a role icon to view its abilities, and drag a role onto a player tile to select that role.
Gameplay Interface
At any given time, a player needs to be aware of the current storm level, how many sand markers are left, each player's water level — and those are just some of the life-or-death elements. There's also available equipment, number of actions during a player's turn, which cards have already been played, and which parts of the ship have been found.
On the game board itself we need to show the number of sand markers blocking a given tile, whether that tile may be a source of water, if it's a tunnel tile, and where ship parts have been excavated.
Through careful consideration and lots of iteration I was able to design an interface that made all key information available at a glance, and all additional info only one tap away.
"Quite possibly my favorite digital board game interface ever. Everything you need to know is visible all the time, but further detail is a single tap away...I want to keep it around just to show other people what I have in mind when I talk about interface design..."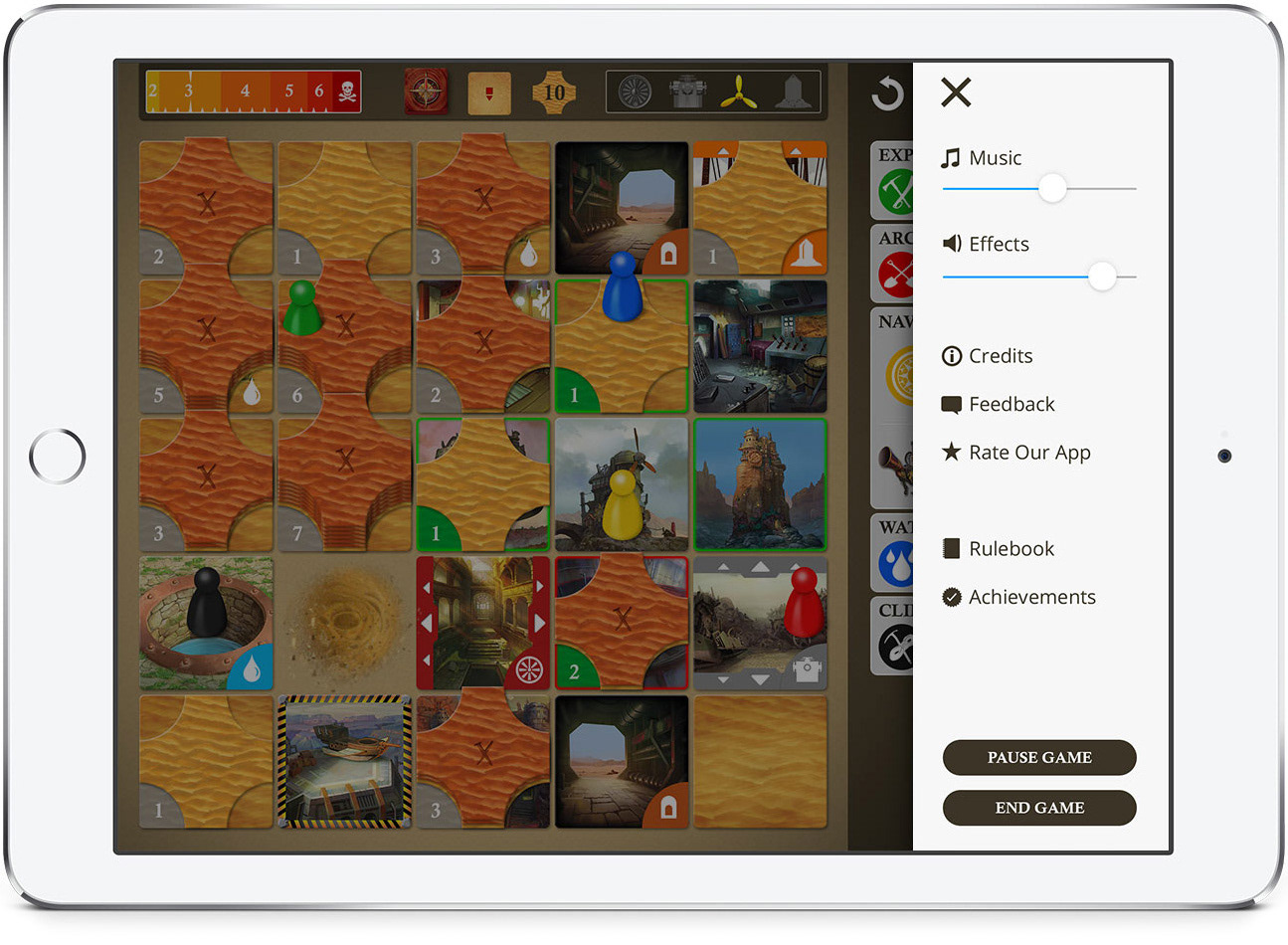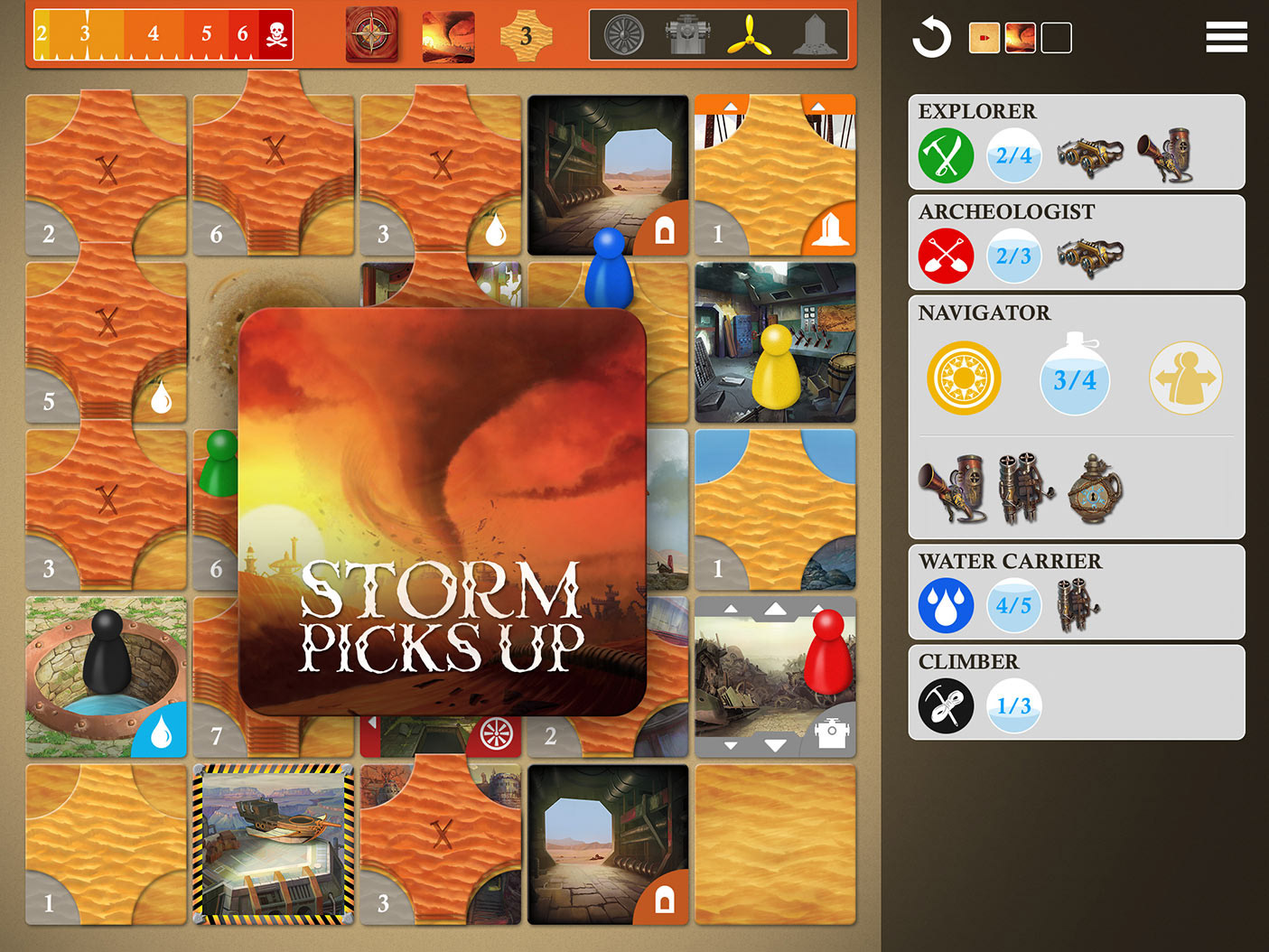 To showcase the iOS version of the game, I designed and developed a simple one-page website.