What:

 Brand development, responsive website, print materials
Stakeholders:

 Pacific Northwest Kennels (Founder/CEO)
Responsibilities:

 Branding, style guide, print and web design
Skills:

 Logo design, graphic/print design, HTML/CSS
Tools:

 Illustrator, Photoshop, InDesign, Sketch, Atom, Foundation framework
Pacific Northwest Kennels is the premier dog boarding, training, daycare, grooming, and education centre in the Lower Mainland of British Columbia. As a new business, PNWK came to me looking to get started with a strong brand, a set of basic brand guidelines, and a 
modern website
. 
Before starting on any brand concepts I conducted a thorough interview with PNWK in order to understand the way they viewed their business. One of the key takeaways was that they didn't want to look like yet another kennel that uses 'cute' cartoon animals and pastel colours. Having a background in K9 training for narcotics and explosives detection, PNWK wanted their brand to bridge the gap between boarding/daycare services and K9 training services.
Logo Development
Drawing from the brand name and the client's direction, I wanted the logo to capture an element of the pacific northwest. I iterated on a number of concepts using mountains, shield frames, and K9 silhouettes.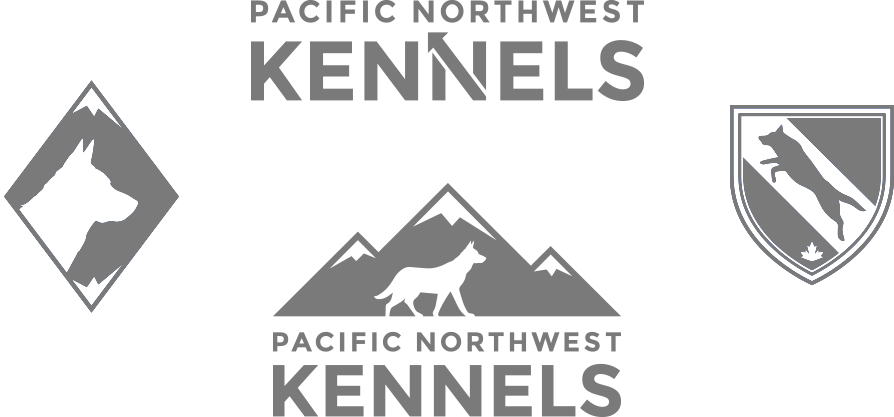 Final Logo
The final design evokes a sense of pride, dedication, and the region from which the company draws its name.

Once the final logo design was chosen, I developed a stacked version of the logo as well as a 'shield' variation for their K9 services.
Imagery
While the logo was based on core brand tenets of service and dedication, I still wanted the overall branding to capture the friendliness and care provided by PNWK. The use of photography was a key way of adding an element of playfulness to the brand presentation.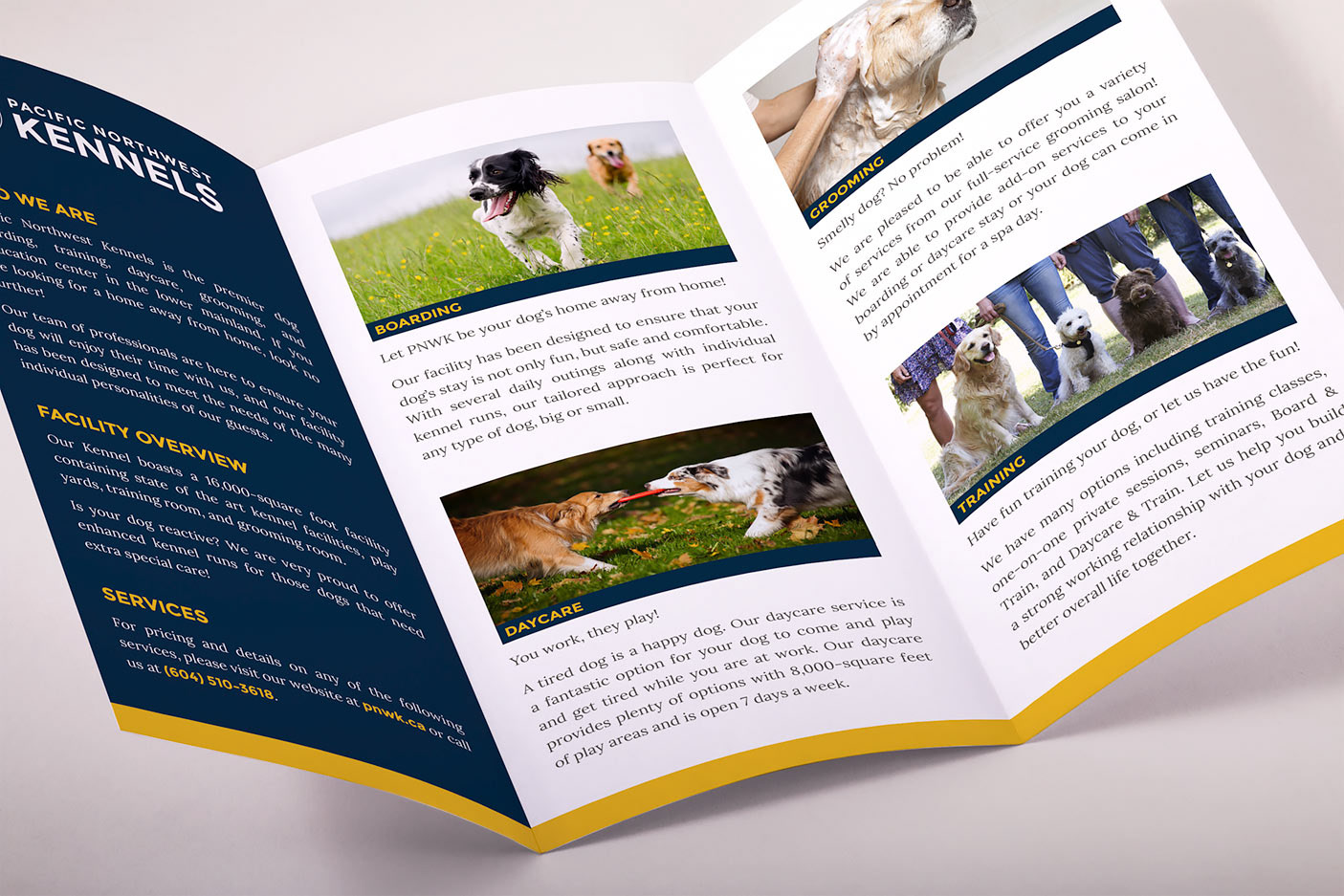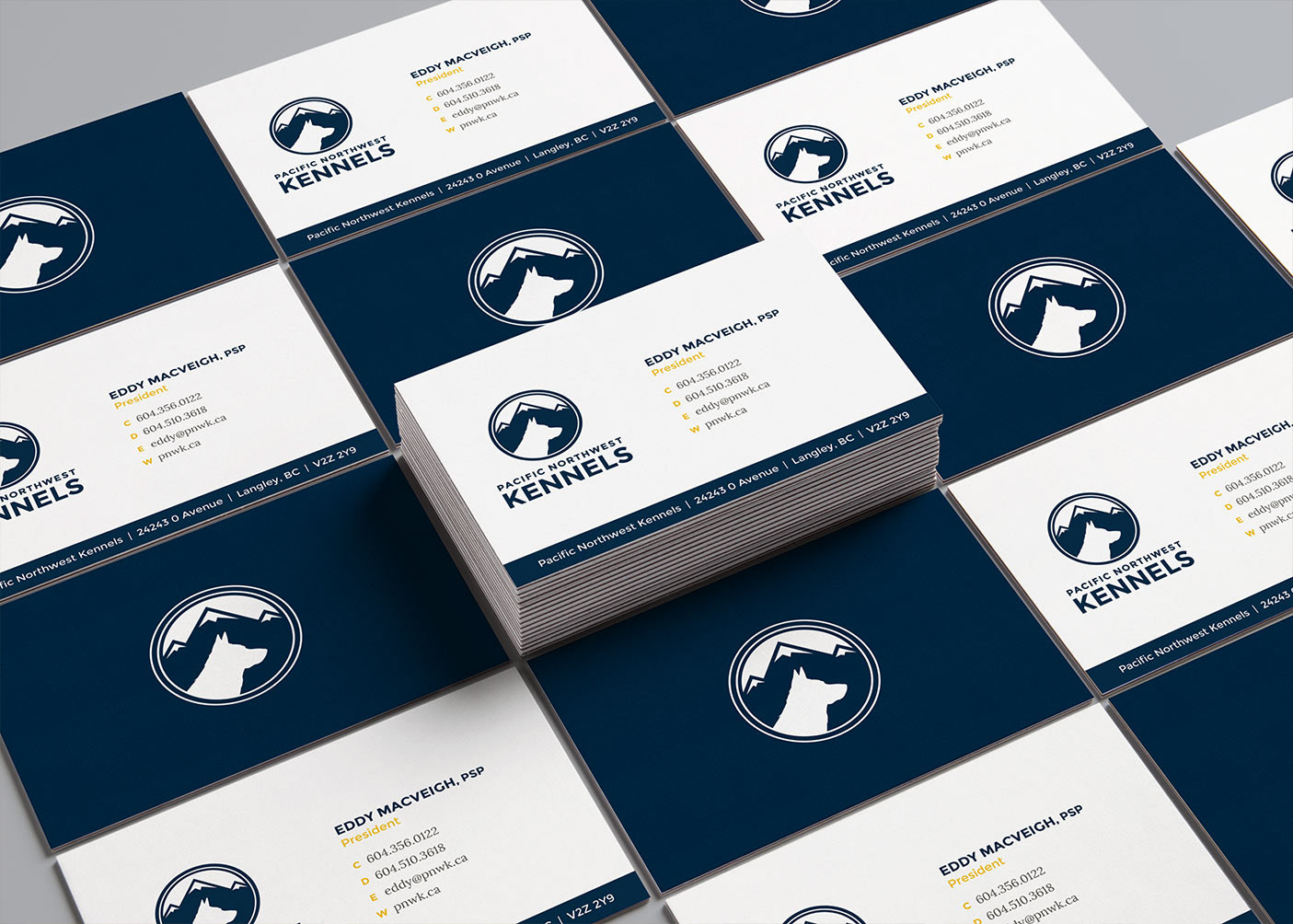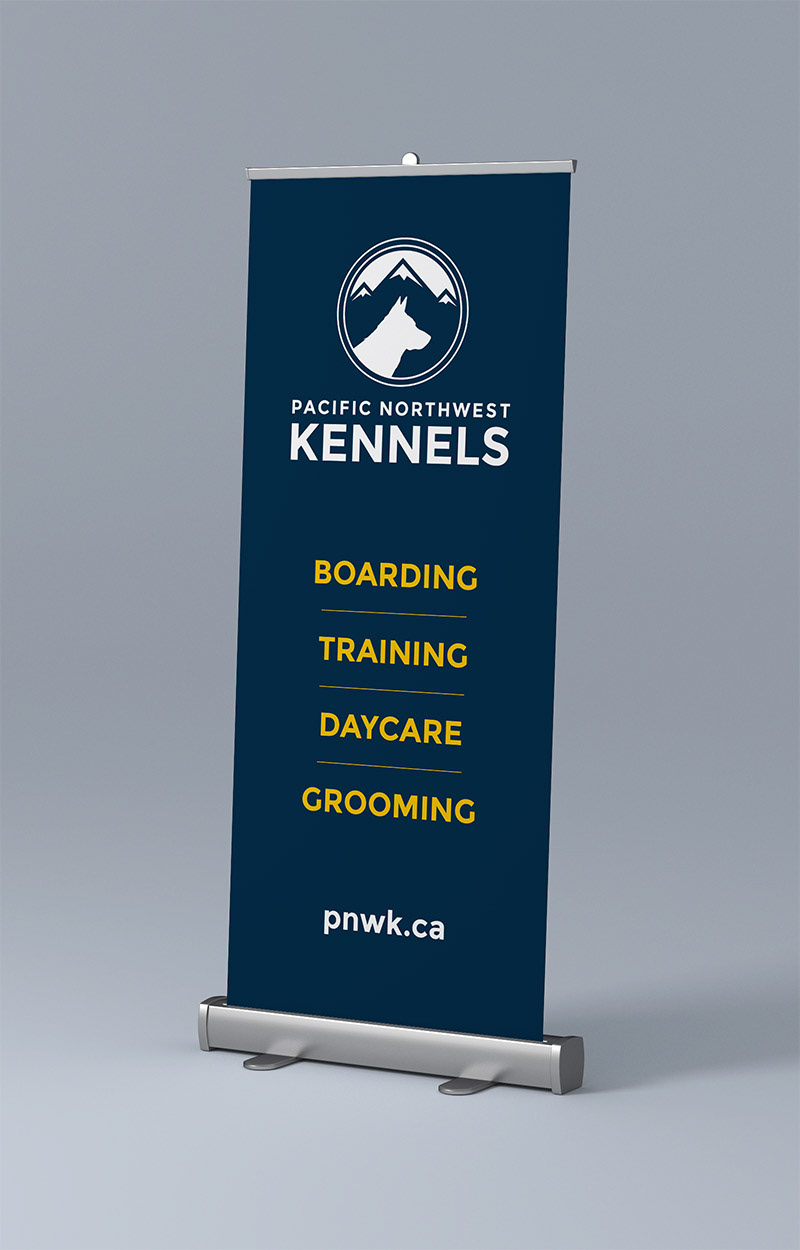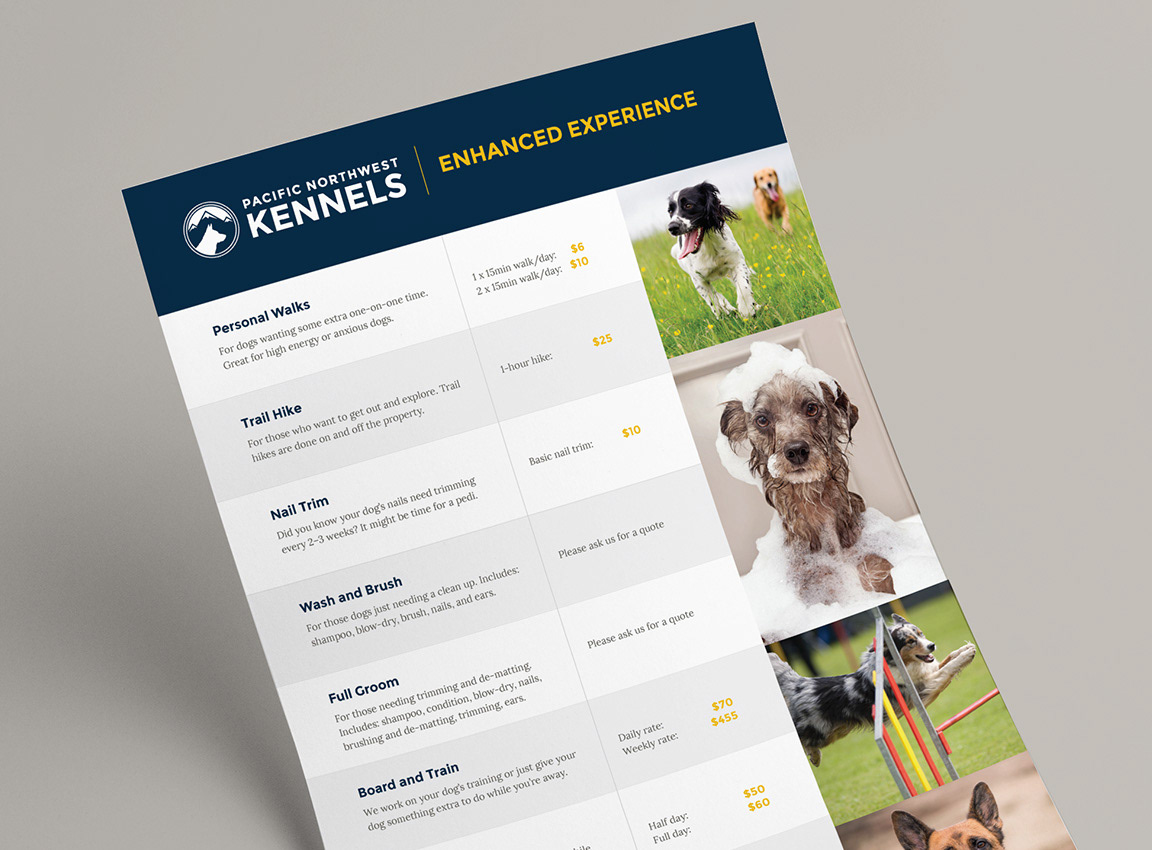 Every company needs a website, that's a given. But today it's also imperative to have a responsive website. I designed and developed PNWK.ca to look good and function smoothly on any device. The site is built atop the Foundation framework and online booking is integrated with Gingr, the company's kennel management software.