Stakeholders:
 CEO, VP Marketing
Responsibilities:
 Design and development of website
Skills:
 Visual design, UI/UX design, icon design/illustration, writing responsive HTML/CSS
Tools:
 Sketch, Photoshop, Atom
PAI (Personal Activity Intelligence) is a new, proven way of tracking your health and fitness that aims to overtake step counting as the standard measure of a person's activity level.
As an unknown metric in the health and wellness space, we needed to showcase PAI's benefits as well as the research and science that went into its creation.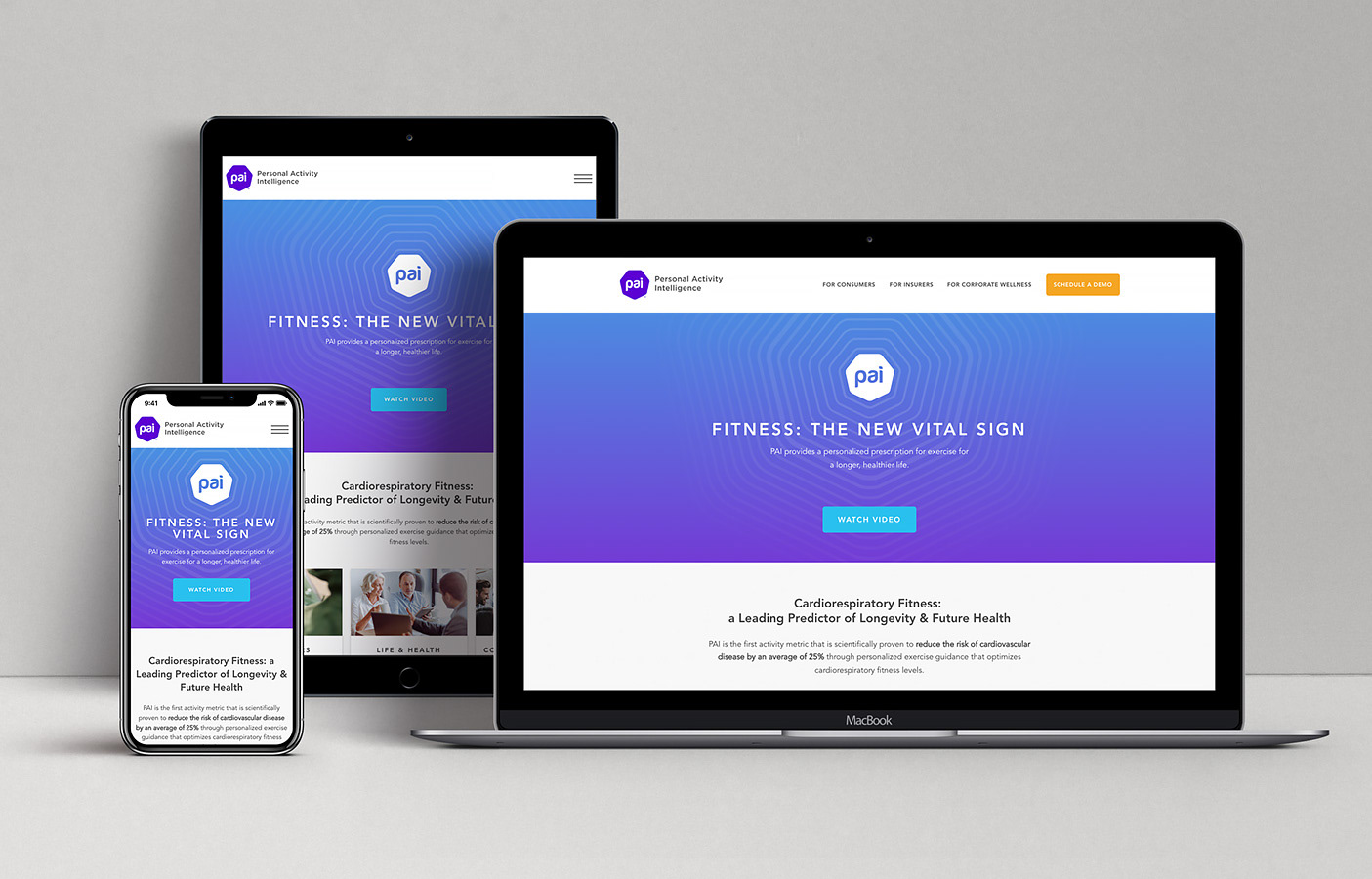 The Challenge
Re-design PAIHealth.com to better target potential B2B partners such as insurance companies and corporate wellness providers.
The Solution
Research relevant health and wellness companies to identify strengths, weaknesses, and opportunities for differentiation. Content structure/hierarchy, the user journey, and data visualization were key elements driving the design process.
The Result
A modern website with a clean design, consistent grid system, strong imagery, and better content clarity through the use of icons and diagrams.
View the site ›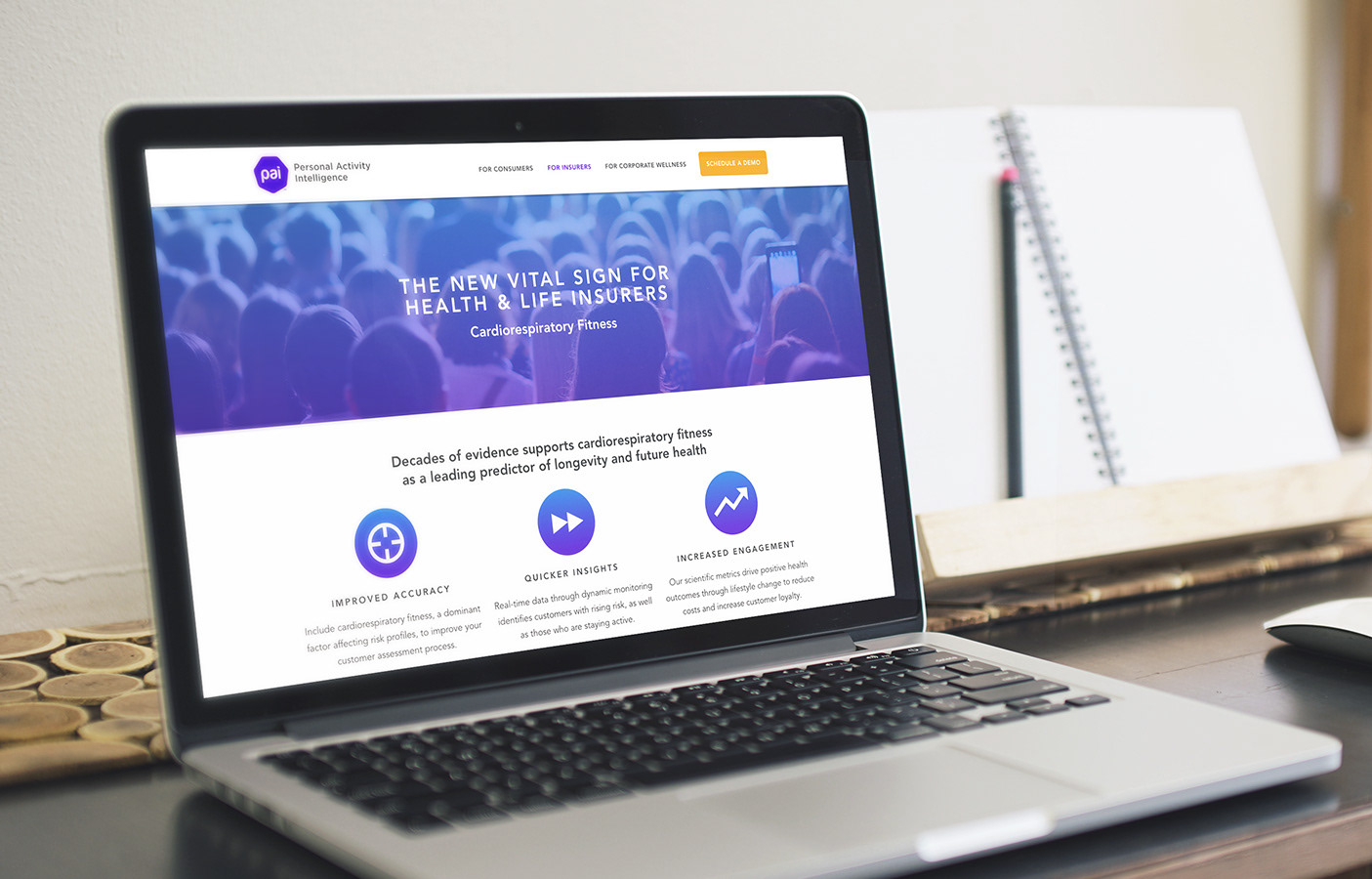 We used a 12-column grid with generous gutters for a consistent layout across the site and maximum flexibility.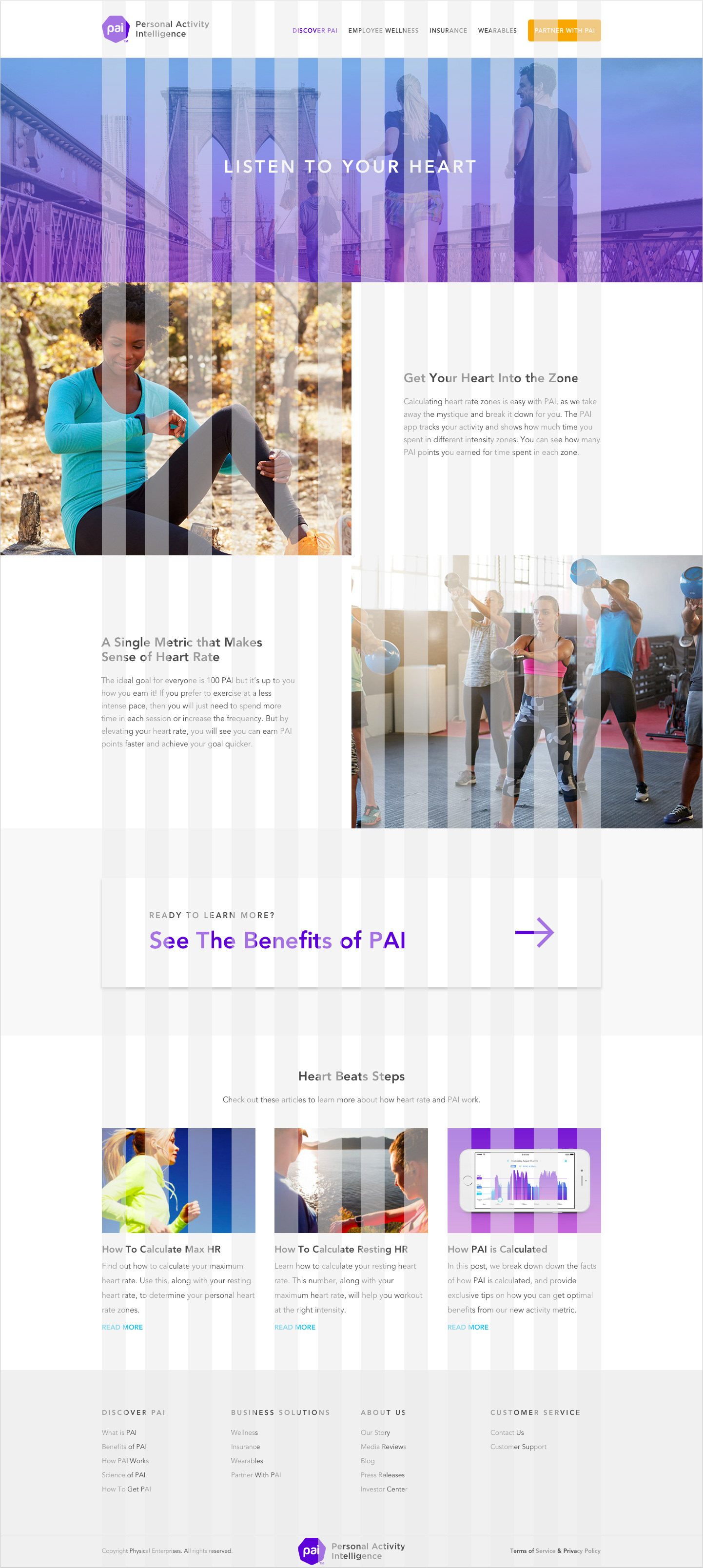 Below is a small selection of icons used throughout the site.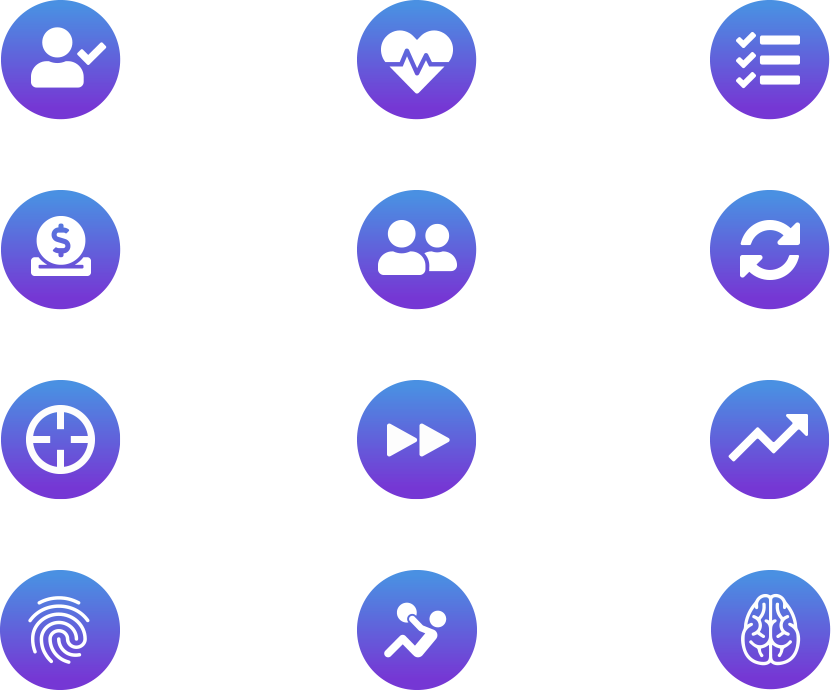 In order to simplify the presentation of what can otherwise be fairly complex information, we made use of diagrams wherever possible. This visually engaging approach provides readers with a superior experience.