Stakeholders:

 Queen's Film & Media Dept. Head, Dept. Administrator
Responsibilities:

 Concepts, final design
The Department of Film & Media at Queen's University was interested in updating their department logo to refresh the look as well as solve a few issues with functionality.
As a first step, I met with some of the Film & Media faculty and staff. Together we talked through their existing logo, how and where it was being used, and in what ways it was failing to meet their needs.
Previous Department Logo
One of the core issues with the existing logo was the inflexibility of its format. Being very wide, it was difficult to use in narrower applications without the overall size being greatly reduced. Staff also felt that the 'film strip' concept was a bit dated and weren't interested in graphics/iconography that was so literal.

Initial Concepts
During our conversation I received general input on preferred font styles and weights. From the discussion around iconography I proposed the more abstract concept of 'screens' -- playing with common aspect ratios -- as a way to connect to the department's course content in a non-limiting way.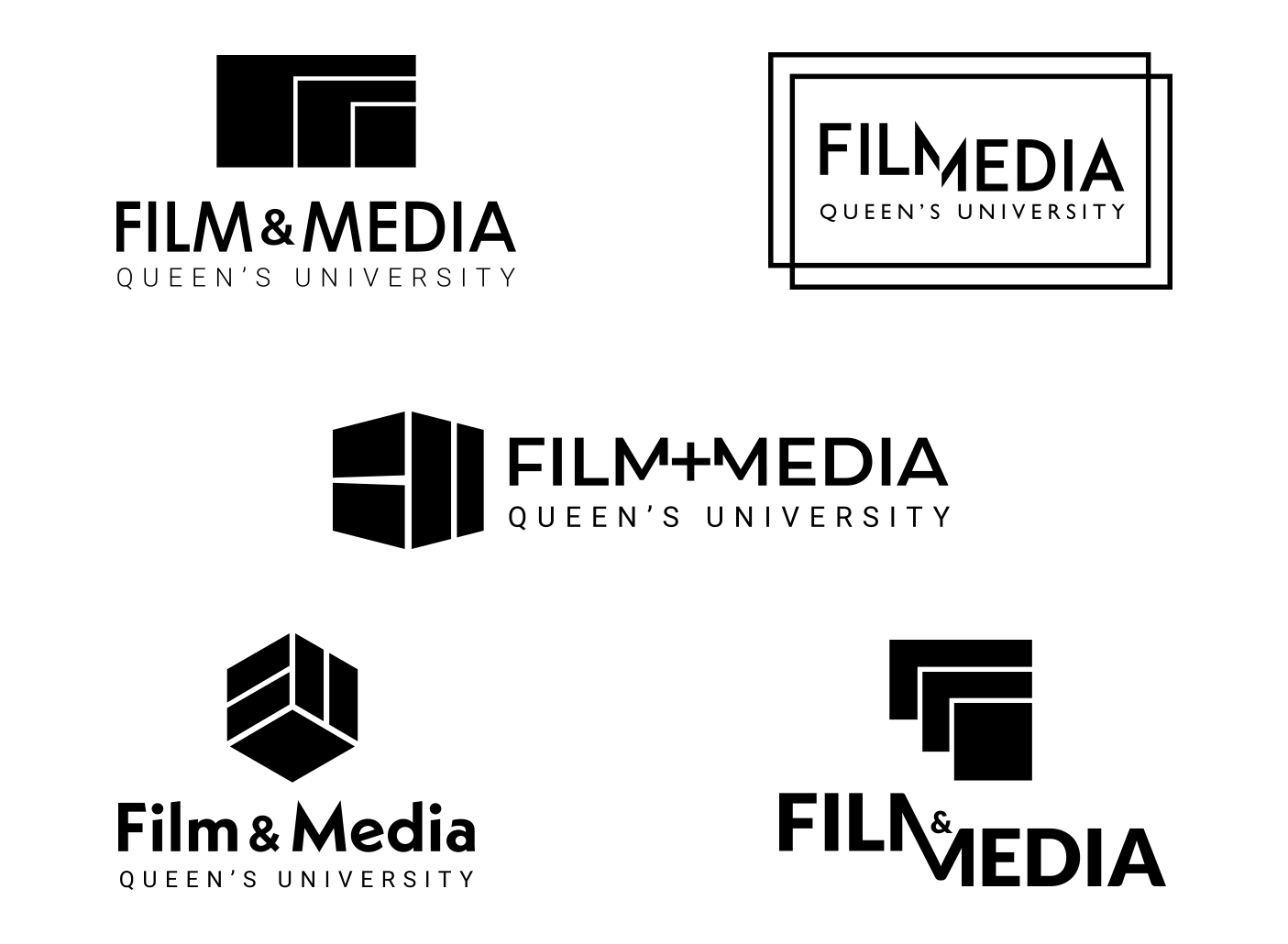 Revised Concepts
When none of the initial concepts hit the mark, I requested and received some additional feedback. From there I knew the design needed to be simplified and refined. There was a clear drive towards elegance and minimalism, but I still felt that the 'screens' concept had merit and was complementary to the rest of the input I was receiving.
As I simplified the wordmark, I arrived at the idea of integrating the screen/frame into it.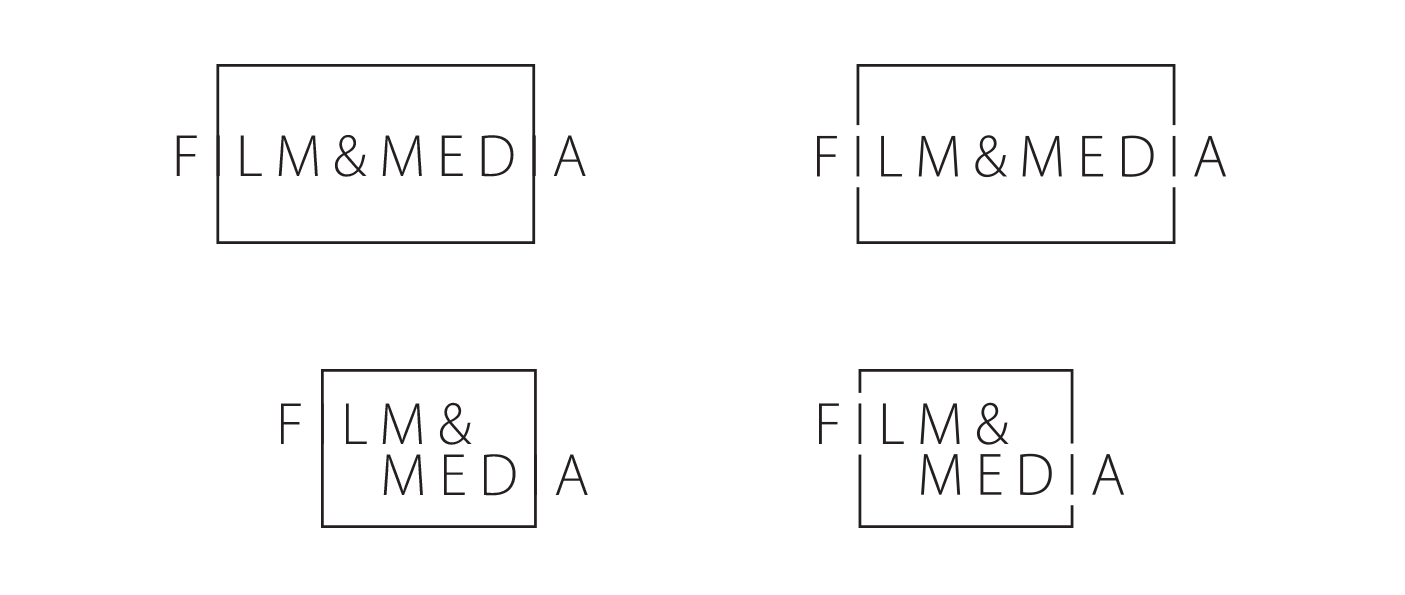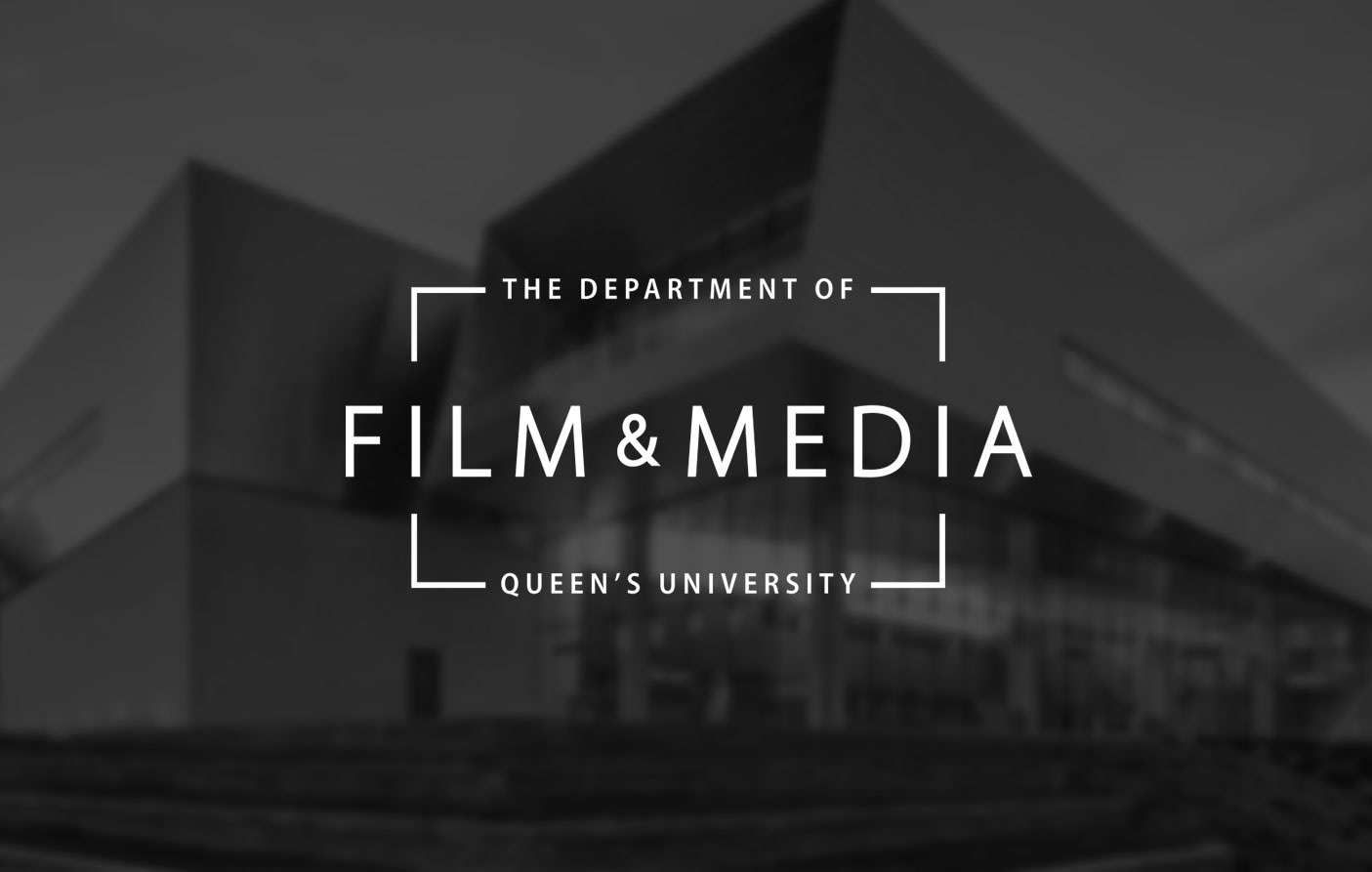 The final design provides 2 primary options. The horizontal logo is built around a 16:9 frame and the stacked logo uses a 1:1 square frame. Each logo has 2 variations: with and without supporting text.
I supplied the department with a suite of logo files to satisfy any use case, whether in print or online.