What:

 Digital board game for iOS
Stakeholders:

 Lummox Labs
Responsibilities:

 User flow, design, asset creation
Skills:

 Visual design, UI/UX design
I worked with
Lummox Labs
 to update their iOS adaptation of the board game Sushi Go! The updates included the introduction of a new card (Soy Sauce) and a pass-and-play multi-player mode.
The introduction of a new card required the creation of on-boarding/tutorial screens and UI design for the in-game implementation of the card. The functionality is quickly outlined via 3 tutorial screens that are displayed when the user first opens the app.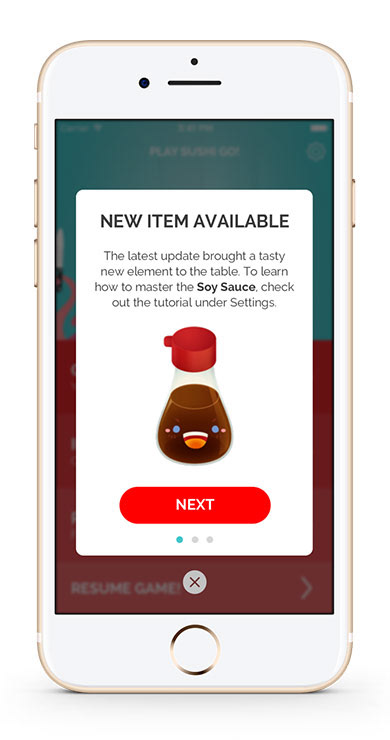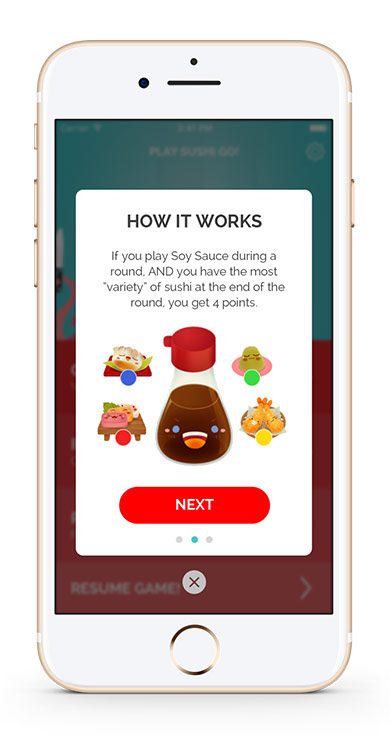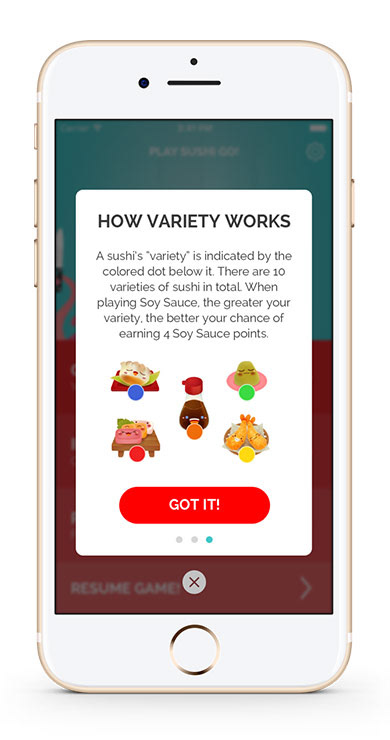 "I worked with Jeremy on several iOS games: Forbidden Island, Forbidden Desert, and Sushi Go. His work is great, especially in finding design solutions to tricky UX problems when trying to represent lots of game information on small screens. Most recently, he helped create a pass-and-play mode for Sushi Go that maintained secret player information, without being too cumbersome for the players. The result works like a charm, and that's borne out in user feedback."
– Michael Busheikin, Senior Mobile Engineer at Netflix
The user flow for pass-and-play is very simple but very important. While a round of play is underway, each player's choice must remain hidden. When a player's turn is complete their selection is hidden and they are instructed to pass the phone to the next player. That player then has to actively initiate the start of their turn.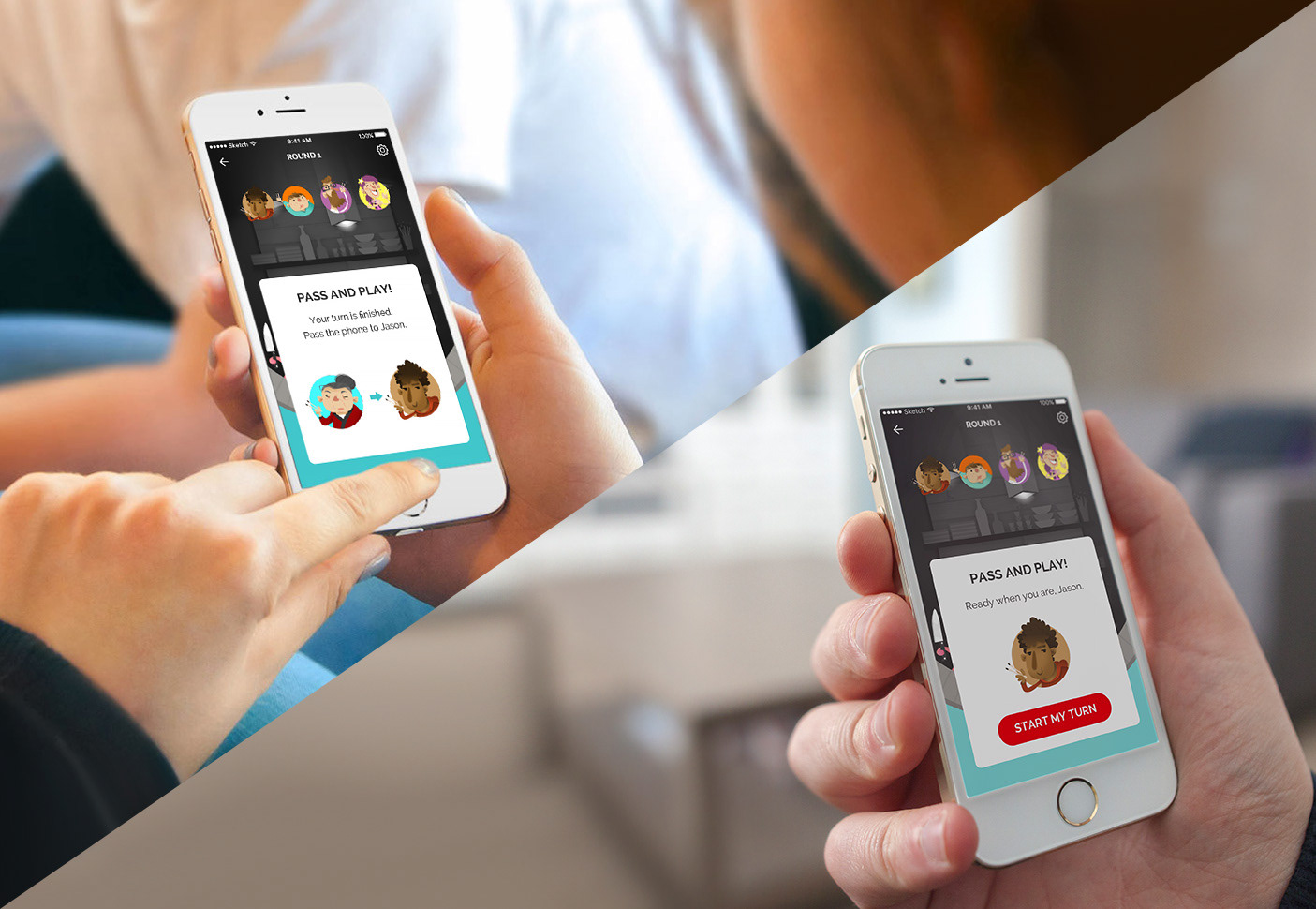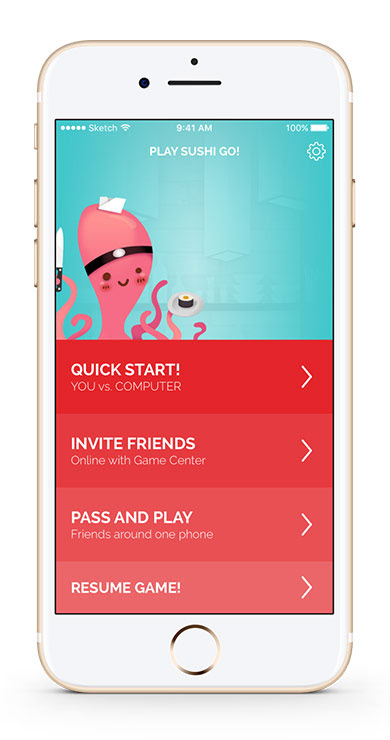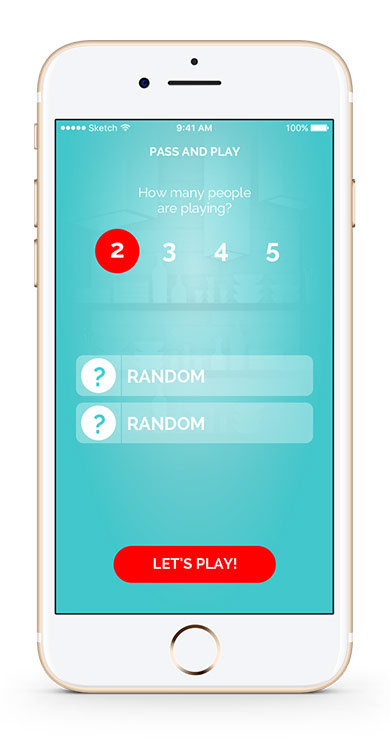 I designed the Pass & Play game setup to be as simple as possible while respecting visual language that had already been established across the rest of the app.