What:

 20-page catalogue and 5-fold brochure
Stakeholders:

 Verus Art (Director of Marketing)
Responsibilities:

 Concept design, print design, pre-press
Skills:

 Print design, typography, image editing
Tools:

 InDesign, Photoshop, Illustrator
Verus Art® collaborates with world-class museums to produce

3D textured reproductions

of some of the world's most priceless artworks. As they headed into their launch at

The National Gallery of Canada,

 I was asked to design print materials to tell their story, detail their innovative approach, and showcase the Verus Art collection.

​​​​​​​​​​​​​​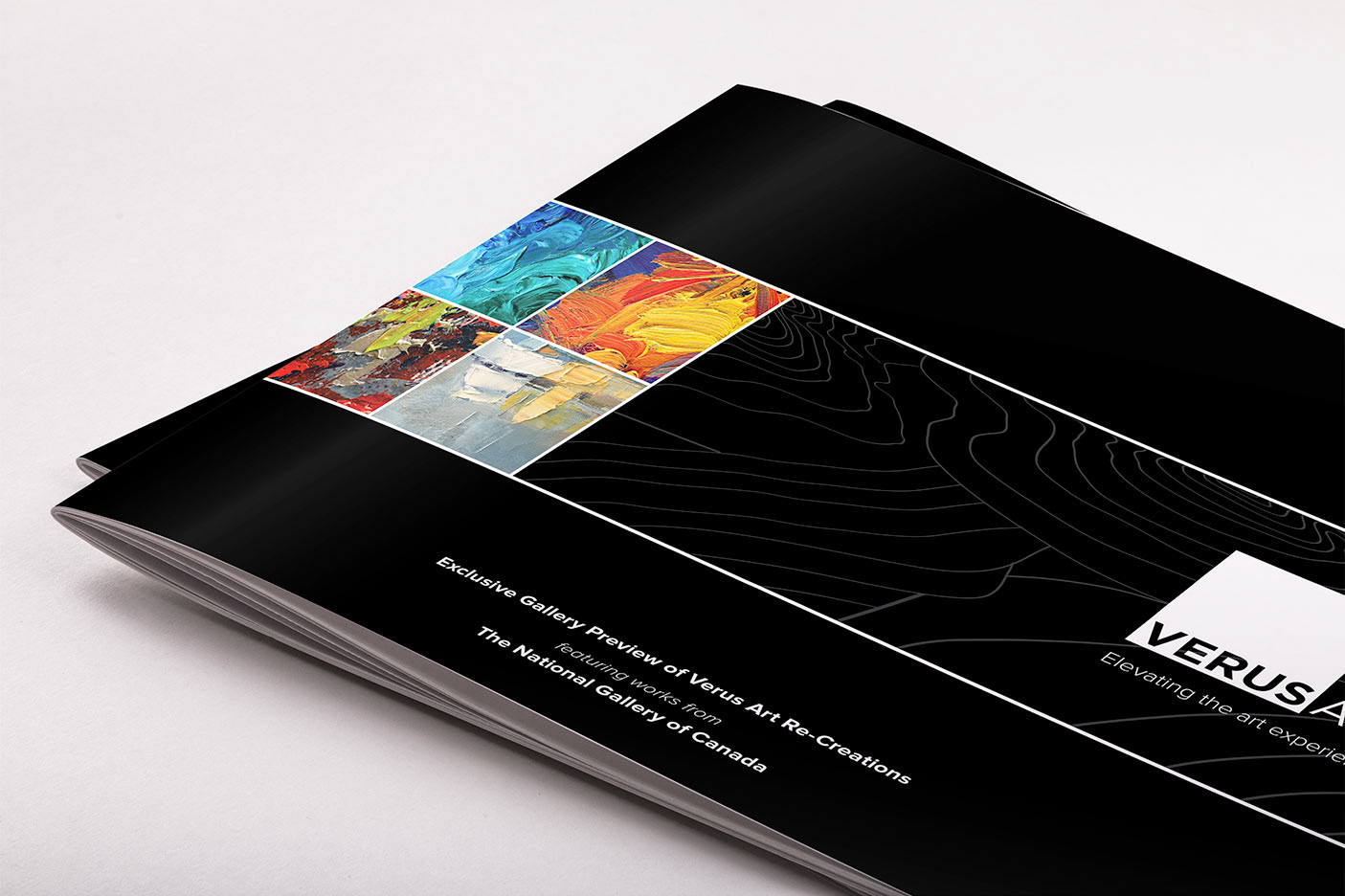 A unique aspect of Verus Art's work is the texture of their recreations. Each brush stroke is preserved and it's this texture/contour that served as the foundation of their brand visuals.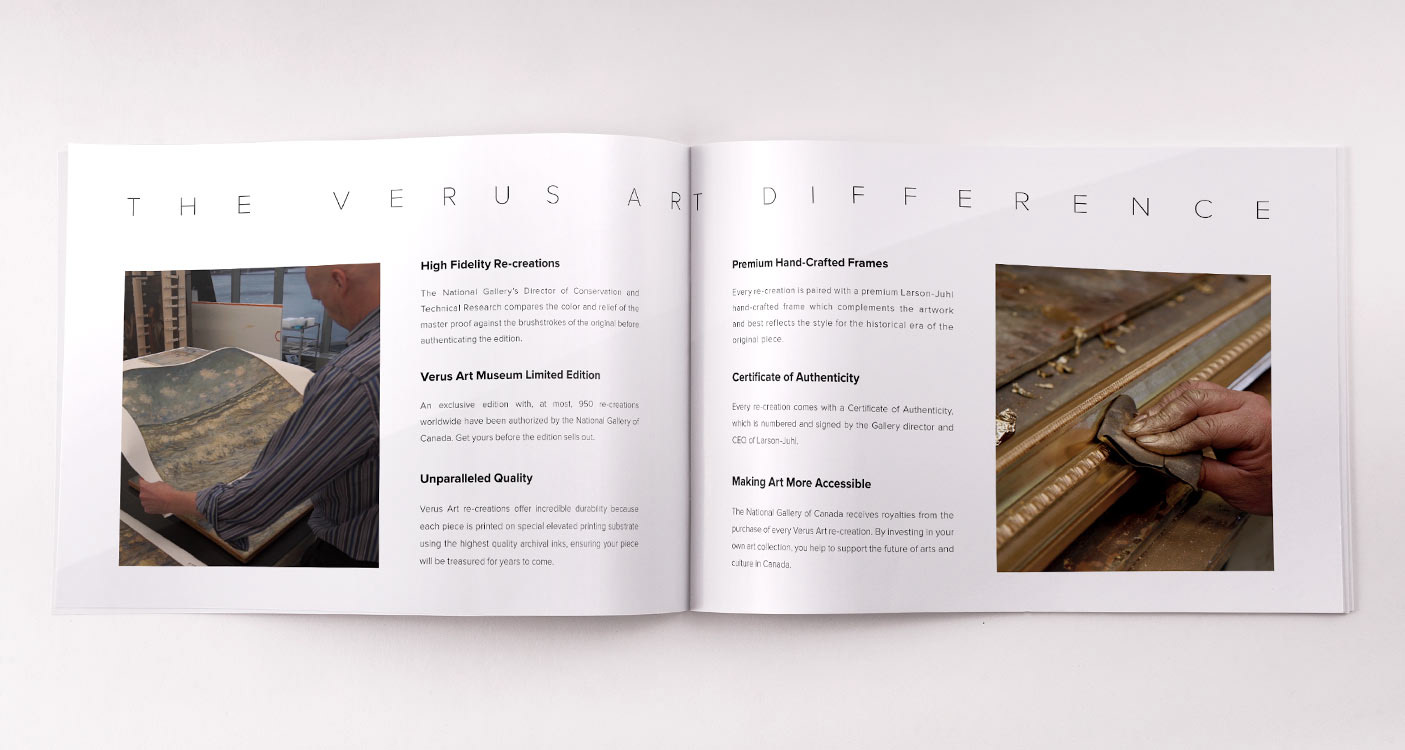 I paid particular attention to the catalogue typography. Ample white-space, generous line heights, and a precise layout give the design a high-end, elegant feel.
Each piece in the collection is featured on its own page with accompanying background information.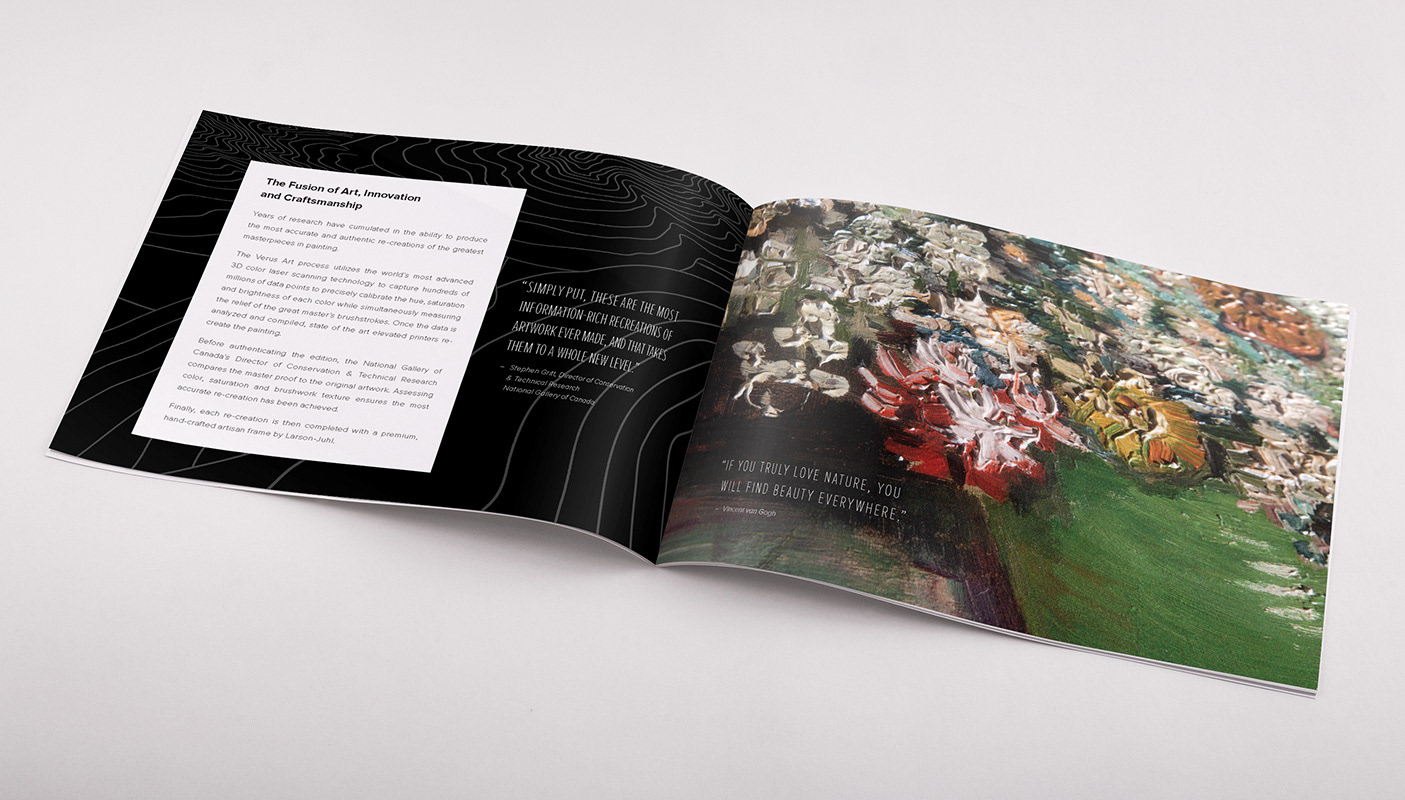 The 5-fold brochure served as a streamlined version of the catalogue, telling the Verus Art story and featuring artworks by Van Gogh and Monet.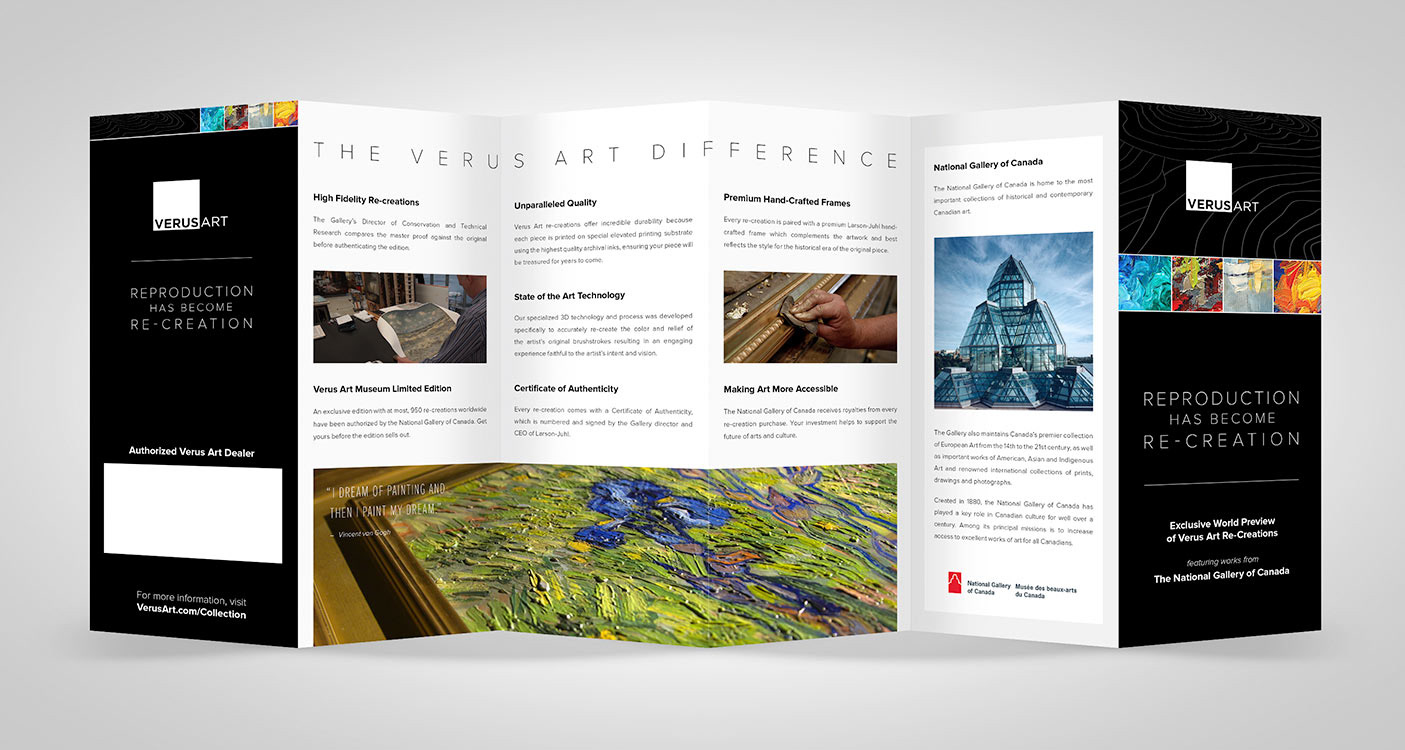 I worked closely with the Director of Marketing to make copy edits that would allow for the cleanest, most uniform layout.